We partner with nonprofit organizations
TO HELP THEM SPEAK TO THE HEARTS OF HISPANICS.
You have a message to share. Dreams to fund. Resources to promote. Lives to impact. We can help you accelerate results by engaging an untapped audience: Hispanics. First-hand cultural immersion sparks our ideas. And a genuine interest in your purpose motivates us to care for your priorities. With this dual perspective, we can tailor breakthrough communication that advances your mission, now and into the future.
HISPANICS
The transformative force of a new America
Impact the next generation
Hispanics form the fastest growing and youngest demographic group. They are are the doctors, lawyers, scientist, journalist, etc. of tomorrow.
Engage the most connected audience
Hispanics surpass any other group when it comes to using smartphones, participating in social media, watching streaming video, and shopping online.
Satisfy their spiritual curiosity
In search for a fresh encounter with God, Hispanics are moving away from traditions toward alternative expressions of their faith.
Hispanics would donate more if they were asked more often. They are more prone to support heartfelt causes and purchase products that celebrate their heritage.
US HISPANICS BY THE NUMBERS
The number of Hispanics identified with Catholicism or Protestantism.
The median age of Hispanics, representing the youngest of all ethnic groups.
The share of Hispanic households earning between $40-100K annually.
The average amount top brands invested in advertising to target Hispanics during 2015.
 Organizations that trusted us and have seen measurable results.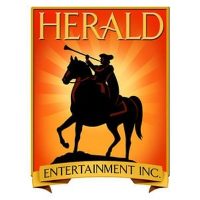 "The Kerux Group helped us see what it takes to develop a cohesive Spanish strategy across our international radio broadcast, digital presence, and events. I was impressed with their step-by-step approach, which starts by "listening well" and from there detect key concerns, potential growth opportunities and finally recommended actions."
Gabe Buchholtz
International Representative
FamilyLife
"At a time we needed to create buzz and awareness for a new animated film series, the Kerux Group was a tremendous help. It was a worthwhile endeavor which continues to benefit us today."

Robert Fernandez
Executive Producer
Herald Entertainment
Get trends analysis, cultural insights, and best practices to reach Hispanics. All delivered to your inbox free.